Fuse Theme for WoWonder Social PHP Script
Fuse theme is a WoWonder theme, handcrafted with care. It offers the best performance and advanced features for your site. Fuse theme is the perfect theme for your site.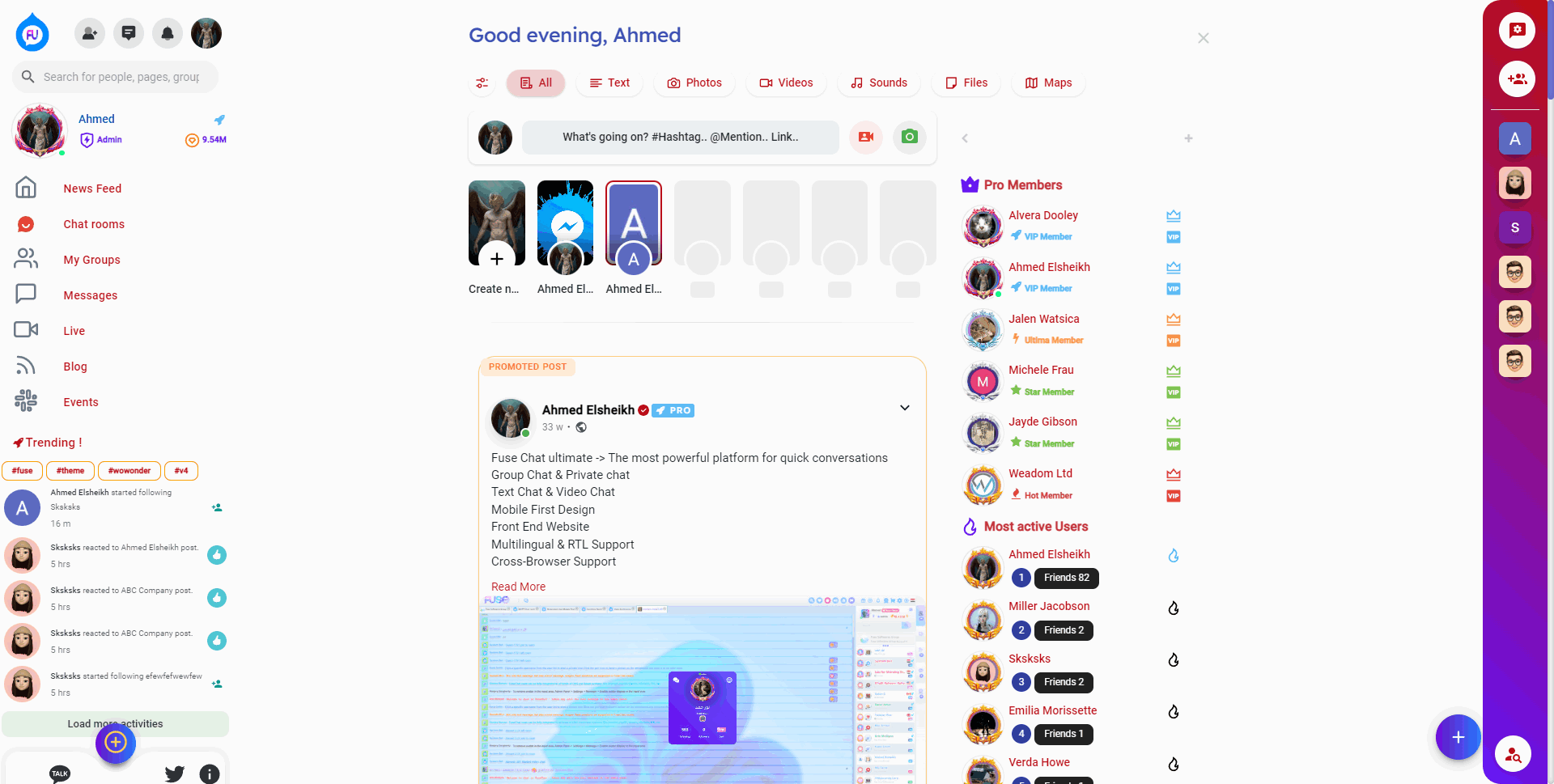 Fuse Designed With 2 Mods
Group Chat & Private chat
Text Chat & Video Chat
Mobile First Design
Front End Website
Multilingual & RTL Support
Cross-Browser Support
Easy Integration and Customization
Wowonder integration v4.x
Fuse Left Sidebar's

Fuse Right Sidebar's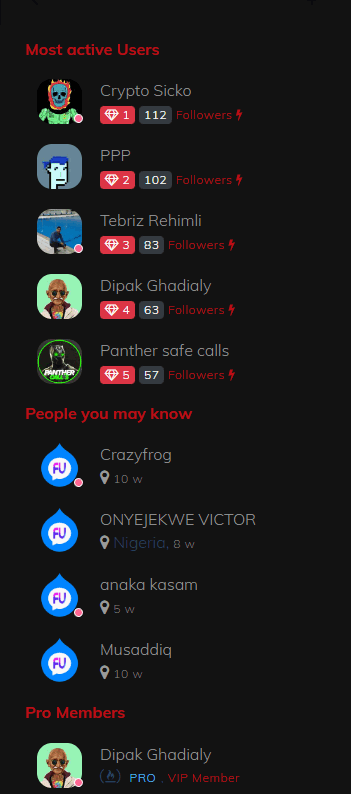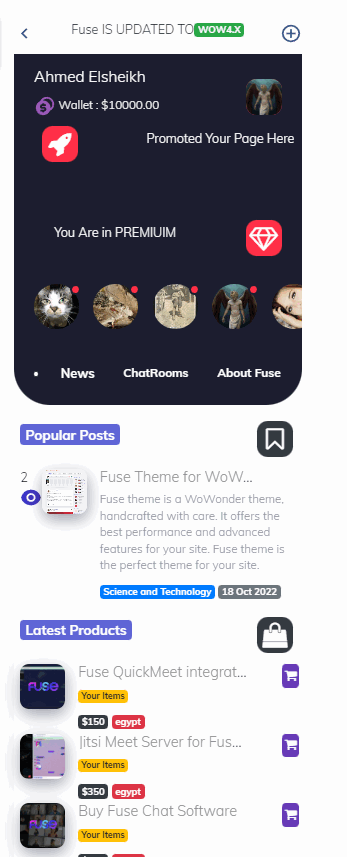 Fuse s a premium, responsive, creative, customizable theme with dashboard template based on Bootstrap 4.5  There are a huge of powerful components build with scss/less css which makes it easy to modify.
It's the latest collection in our highly reliable libraries, its components cover the best practices on web and mobile. It can be easily integrated into your projects, allowing you to create solutions for your future designs quickly.
Fully Responsive
Google Fonts
Ready for google adsense ( 100% Approved )
You can start your business Now
compatible with WoWonder latest version
compatible with WoWonder Timeline Applications
Seriously, we do
Top 5 Leader Board
Chrome Web app ( SVR )
Last Top Movies in USA
Last Stories
Pro Member Slider
Play store App List
There more +8 Widget including
Jquery
masonry
imagesLoaded
Pexel
Google Map
swiper js
fontAwesome
Multiple grid layouts
Widget Top Area
Full header Control
Sticky Sidebar
Fully Responsive
5 Welcome Home Pages
3 left menu layout
Full Post Color pattern
service worker offline layout
Dedicated sub-pages
Cross browser compatible
ThemeForest
Salient
Light Version
$

100.00

Free 3 Months Updates
3 Left Menu template
3 Right Side bars template
wondertag Theme Panel
Fuse Theme Panel
7 Home Pages
Fuse Chat Bridge Future
call me
Fuse theme Bundle
$

320.00

Free 4 Months Updates
Fuse Chat
Fuse Chat server
$

250.00

Standard Version

5k Users online
Free Plugins System
More of 300 Future
Free Wowonder Intergate
You Can Upgrade later..

Learn more